Keeping You 1st in Service
From picking up and delivering items the same day with multiple loads, we are committed to doing whatever it takes
to complete your distribution needs with quality and consideration. Our trucking fleet features 53' trailers along with
our friendly and professional drivers who are prepared to provide swift and safe shipping with truckloads.
Transportation
Meeting the transportation needs of our customers in Ohio, Michigan,  Indiana, and Illinois. We offer shipping services to meet the daily needs of our customers, with late model tractors and 53' trailers for dependable service.
Serving the Transportation and Logistic Needs for:
Automotive, Tier 1 and Tier 2 Supplier
Food and Beverage Suppliers
Farming and Agriculture
Paper and Packaging
General Freight
Warehouse Operations
Coordinated with our partner company, Allen Logistics, these services include dunnage and container management, shipping rack management, as well as inventory management. We also clean and repair dunnage containers and shipping racks. With over 100,000 sq. ft. of space, we are able to support the warehouse and logistic needs of our customers. Located within minutes of I-75, I-475, and I-80/90 we are ideally located for easy pick-up and delivery.
(LINK) Visit the Allen Logistics section to learn more about our storage and distribution operations.
Cross Docking
To meet the time-sensitive needs of our customers we provide cross-docking services. Ensuring that our customers have the parts and supplies necessary on time, every time. Reduce transportation and inventory expenses.
PARTNERSHIPS WITH INDUSTRY LEADERS
1st Express, Inc., is proud to be a SmartWay partner with the United States Environmental Protection Agency (EPA). We are also members of the National Truckload Carriers Association.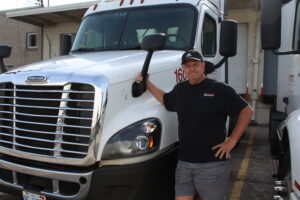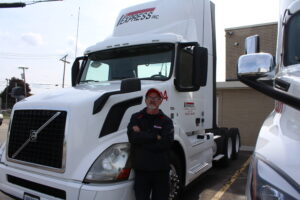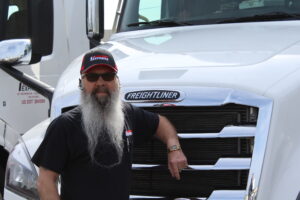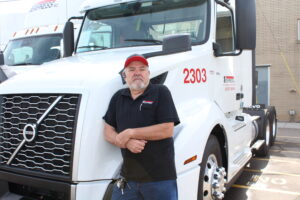 Keeping Your Business
Moving Across
the Midwest
We have three distribution location throughout the Midwest area to keep all freight hauling fast and efficient. 1st Express Inc.'s fleet will deliver your products on time through Ohio, Michigan,  Indiana, and Illinois even if that means next-day or even same-day shipping.